CONSTRUCTION
Slips, Trips and Falls
Why Is A Clean Job Site Important?

While there are many construction injuries, the second most-common cause of workplace injuries are slips, trips and falls.Approximately, 26,000 Canadian construction workers were injured on the job and 186 were fatally injured.In the U.S., the Bureau of Labor Statistics' 2019 data reports approximately 27 incidents per 10,000 full-time workers.
Here Is A Breakdown Of The Five Most-Common Workplace Injuries Categories:
Sprains, strains, and tears (approximately 35 incidents per 10,000 full-time workers)
Soreness or pain (approximately 18 incidents per 10,000 full-time workers)
Cuts, lacerations, and punctures (approximately nine incidents per 10,000 full-time workers)
Bruises and contusions (approximately nine incidents per 10,000 full-time workers)
Fractures (approximately eight incidents per 10,000 full-time workers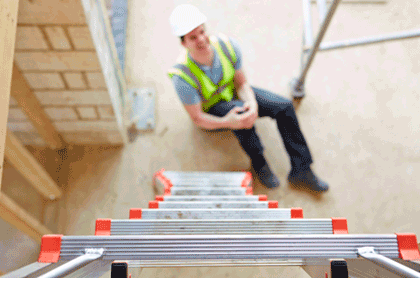 While sprains, strains, and tears are the most-common type of non-fatal workplace injury leading to missed time from work, these injuries are roughly in the middle in terms of the number of days they cause workers to miss.
Worksite Safety, What You Should Do?
Discuss tasks with coworkers; determine the safety equipment needed
Do a visual scan of worksite for potential hazards before starting a job
Make sure you are trained on how to use the proper equipment for the job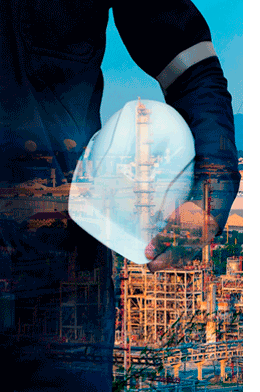 Keep walking and working surfaces clean
Keep stairways, passageways, and gangways free of materials, supplies, and obstructions.
Pick-up and place all debris or trash in its proper container
Hammer in, bend, or remove any nails protruding from scrap lumber
Remove any items that are not being used from the work area
Keep lavatory and toilet facilities (stationary or portable) clean and sanitary
Setup Equipment on level surfaces especially ladders!
Check the weather forecast; never work in harsh weather
Ensure stepladders have safety locks and use an upper support
Always keep two hands and one foot, or two feet and one hand on the ladder
A straight or extension ladder should be 1 foot away from the surface it rests on for every 4 feet of height and extend at least 3 feet over the top edge
Wear slip-resistant shoes and do not stand higher than the third rung from the top
Do not lean or reach while on a ladder; have someone help you
Never use old or damaged equipment; check thoroughly before use

Sources & References: https://www.aviva.ca/en/business/blog/5-most-common-workplace-accidents-on-construction-sites/; https://www.federated.ca/blog/workplace-safety/how-to-make-your-job-site-cleaner-and-safer/; https://www.bls.gov/iif/soii-charts-2018.pdf; https://www.nsc.org/work-safety/safety-topics/slips-trips-falls; www.hse.gov.uk/pubns/indg225.htm.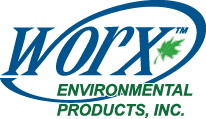 Worx® blogs are provided for information only and are not a substitute for professional advice. We make no representations or warranties regarding the accuracy or completeness of the information and will not be responsible for any loss arising out of reliance on the information.
©2017 WORX Environmental Products Inc. All rights reserved.